Presented by the Springfield Arts Council at the John Legend Theater

Four men. Four microphones. No instruments. This is the formula for Canada's three-time JUNO Award nominated vocal group, CADENCE! As the boys like to say: Instruments are for surgeons!
With three Juno nominations under their belt – including the 2005 Juno for Best Vocal Jazz album for 'Twenty for One' – CADENCE continues to thrill fans by pushing a cappella music to new heights and demonstrating that the human voice has no limits. "Like four thieves who've been stealing the show for years," (Toronto Star) CADENCE has toured around the globe, sharing the stage along the way with artists such as Bobby McFerrin, Quincy Jones, Holly Cole, David Clayton-Thomas and Gordon Lightfoot. Their distinctive sounds have been heard on television and syndicated radio stations nationwide.
Wherever they are performing, astonished audiences are left raving about CADENCE 's instrumental imitations, vocal acrobatics and stage presence!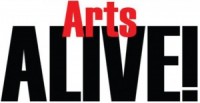 Members of Clark State Community College's Project Jericho and Springfield Arts Council Youth Arts Ambassadors will also share a special onstage appearance with CADENCE! 
Presented at The John Legend Theater by The Springfield Arts Council in partnership with Arts Alive!
 
This performance of CADENCE is made possible in part by state tax dollars allocated by the Ohio Legislature to the Ohio Arts Council (OAC). The OAC is a state agency that funds and supports quality arts experiences to strengthen Ohio communities culturally, educationally, and economically.